Saturday afternoon, July 12th 2014 marked the 108th installation of elected officers at the Kennewick Masonic Lodge No. 153 in Kennewick Washington.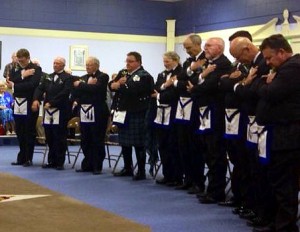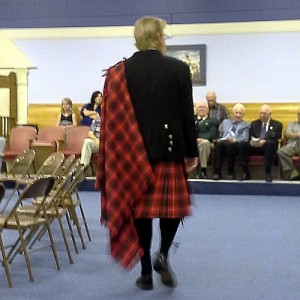 A MASONIC TRADITION CONTINUES
Many lodge brothers, friends and family gathered for an installation ceremony which was a pleasure to behold as the new lodge officers were introduced and then sworn in, several of whom delighted the crowd by sporting traditional Scottish attire, right down to the wool kilts – which was an especially heroic undertaking given the triple digit temperatures outside!
The installation team was skillfully presided over by the most recent Past Grand Master of the Most Worshipful Grand Lodge of Washington, F&AM in installing Brother John Lawson as the newest Worshipful Master of Kennewick Lodge for the 2014-2014 year.
In true Masonic fashion, many of the ladies were present to symbolically and eloquently display the important supporting roles that they fulfill in the life of the lodge, by escorting the newly elected brothers into the lodge to be installed in their respective offices for the coming lodge year.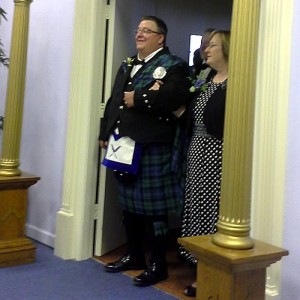 Immediately following, the lodge brothers, their friends, family and guests, enjoyed a delicious prime rib luncheon with live music provided by Caleb Knutzen.
The general atmosphere was celebratory, amid fine food and good fellowship, with the occasional toast or two thrown in for good measure.
All in all, it was a delightful and inspiring afternoon, and a poignant  reminder of the brotherly love and friendship enjoyed by all Masons in this great Fraternity of ours.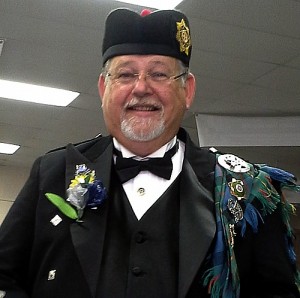 Congratulations to Worshipful Master John Lawson  and all of the newly elected officers of Kennewick Lodge No. 153 for 2014-2015, may you enjoy a productive year ahead in exemplifying the degrees of the Craft and in continuing to make "Good Men Better" through Masonry.
So Mote It Be!
– Your Friends and Brothers at Richland Lodge No. 283, Richland Washington.