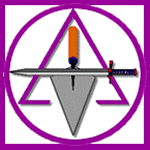 The York Rite, or more correctly, the American Rite, is based on the early remnants of Craft Masonry that were practiced in the early 1700's.
With the merger of two Grand Lodges in 1813 into the United Grand Lodge of England, the lodges agreed that only the three accepted degrees of Masonry would be used by the lodges, but the degree of the Royal Arch would be attached to Chapters allied directly to these lodges and bearing the same number as the lodge, though as a separate body.
Thus the degrees of York Rite Masonry are considered appendant to those of Ancient Craft Masonry. It is still the practice in English Masonry that a Masonic member is not considered to be in possession of all the degrees of Ancient Craft Masonry until he has been exalted to the Royal Arch.
For more information see www.yorkrite.org and the Washington York Rite Family site at www.yorkrite.org/wa/ Additional links related to York Rite Masonry are provided below.
Royal Arch
General Grand Chapter Royal Arch Masons International
Grand Chapter Royal Arch Masons of Washington

Grand Council of Royal and Select Masters
General Grand Council
Grand Council of Royal and Select Masters

Knights Templar
Grand Encampment of Knights Templar USA
Grand Commandery of Washington
Below is an educational video from the York Rite Masons of Indiana