On behalf of our elected and appointed officers for 2019, WM Ron Sponseller; SW, VWB Ron Galpin; JW,  WB Earl Fordham; Secretary, VWB Charles R. Davis; Treasurer, WB George Saito; SD, Bro. Marc DeHart; JD, Bro. Patrick Zuniga; Chaplain, WB Larry Wilson; Marshal, WB Bobby Baxter; Stewards, WB Luis Ojeda and WB Bill Miller, Tyler, WB Raul Garcia; we welcome you to the official site of historic Richland Lodge No. 283 F&AM
CALENDAR
Mar
19
Mon
2018
Special Guest Speaker
Mar 19 @ 6:30 pm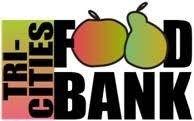 The Tri-Cities Food Bank, founded in 1975, is an all-volunteer, nonprofit agency that provides emergency food to the needy residents of Benton City, Kennewick, Finley, Richland, and West Richland.
Vice President Frances-Anne Hiemstra will be the special guest speaker at our next stated meeting coming up on Monday, March 19th.
Come learn more about the vital mission of this agency and how you too can make a difference for a neighbor in times of need.
Meet and Greet in the fellowship hall starting at 6:30 PM before the public presentation, which will begin around 7:30 PM, Bring your family and friends!