On behalf of our elected and appointed officers for 2019, WM Ron Sponseller; SW, VWB Ron Galpin; JW,  WB Earl Fordham; Secretary, VWB Charles R. Davis; Treasurer, WB George Saito; SD, Bro. Marc DeHart; JD, Bro. Patrick Zuniga; Chaplain, WB Larry Wilson; Marshal, WB Bobby Baxter; Stewards, WB Luis Ojeda and WB Bill Miller, Tyler, WB Raul Garcia; we welcome you to the official site of historic Richland Lodge No. 283 F&AM
CALENDAR
Mar
22
Tue
2016
Rose Croix Annual Service
Mar 22 @ 6:30 pm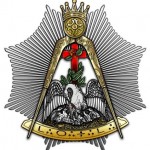 The Valley of Kennewick Scottish Rite will be hosting their Annual Rose Croix Service on Tuesday, March 22nd, 2016 at Kennewick Masonic Lodge, located on 601 West 6th Ave. in Kennewick with dinner served at 6:30 PM.
Dinner Menu ($15 per Plate):
Top Sirloin Roast
Au Jus and Horseradish
Mashed Potatoes
Baby Green Beans
Salad Bar
Dinner Roll
Dessert
Please R.S.V.P. to kennewickscottishrite@gmail.com
Download a Printer Friendly Version to share and hand out.